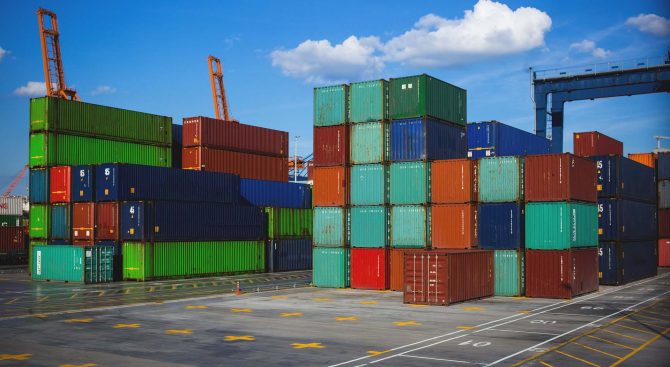 Stadium completes international export packing project for TT Electronics
Posted on April 26 2022


Stadium Export Services has completed an eighteen month export packing project for TT Electronics involving the closure of a factory in Barbados and relocation to India.
TT Electronics is a global manufacture of electronic components that sense, power and connect devices for OEMs in the medical, aerospace, defense, industrial and transportation industries.
This highly advanced technology is manufactured using machinery with critical components and technology that requires the upmost consideration and protection from climatic and physical damage during transit.
A total of 60 items of machinery, weighing 5000 kilograms with pieces up to 7 meters in length, was shipped from a factory in Barbados to a site in Bedlington for quality checking and later sent to a new factory in Hyderbad, India.
Stadium was responsible for all export packing and freight by road, sea and air using predetermined travel routes due to the size of the operation. The effect of the pandemic also raised uncertainties within the shipping industry due to an increase in delays, lack of availability and significant increase in airfreight prices.
Barry Peters, Vice President of Product Management and Engineering, said: "The global pandemic starting at the beginning of this project could not have been worse timing. Our team was contracted to meet an eighteen month deadline and the pressures of the pandemic were extremely challenging.
"Because of the hard work and commitment by the Stadium team, the factory was up and running in September and is already exceeding our monthly targets. This is a huge achievement given the circumstances and complexity of the project.
"Throughout our fifteen year relationship, Stadium has always met our requirements even at the most challenging of times. Their specialist knowledge and expertise is truly demonstrated and I cannot thank them enough."
The freight included; ten fully automatic  winding machines, five braking resistor  production lines, four glass production lines,  fully automatic printers, furnaces and welding machines.
Bespoke sprung cases with foam cushioning and airbags were designed and manufactured by Stadium to protect the cargo during its journey to India. The cases required an inbuilt suspension to support the cargo when travelling on poorly maintained roads in India.
Brian Smith, CEO at Stadium Export Services, said: "The pandemic brought new challenges for this project that had to be overcome to ensure deadlines were achieved. Our aim was to maintain our reputation and meet our client's expectations, even at the height of the pandemic. Although it was tough at times, the team at Stadium really came together to make this work."
Find out more about the global shipping challenges in 2022.