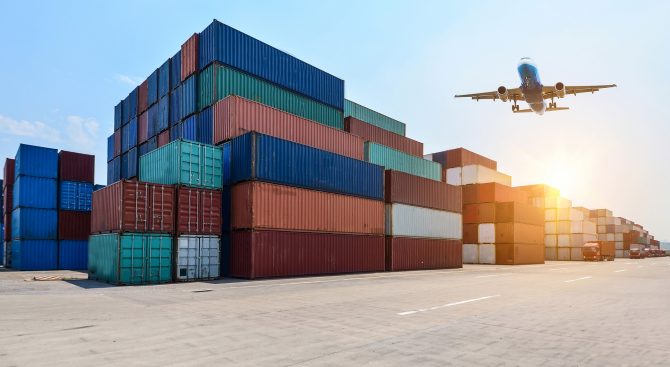 Global shipping challenges to continue in 2022
Posted on February 22 2022


Despite recent news that COVID-19 restrictions are set to be lifted across much of the UK, it seems that shipping challenges are likely to continue over the coming months.
Throughout 2021, global businesses faced huge increases in freight charges due to issues and delays triggered by the pandemic. Reports indicate that globally, average freight rates increased by over 140% during 2021. Although it is very unlikely rates will return to 2019 levels by the end of 2022, they are expected to improve steadily throughout the year.
Brexit has also caused a number of shipping challenges for European cargo. Since 1st January 2022, exports and imports between the UK and the EU require a full, pre-lodged customs declaration. This means that a temporary delay rule for submitting customs declarations is no longer acceptable. Without this documentation, goods will not have export clearance and will not be allowed to leave the country.
Rising fuel prices present another challenge for the shipping industry. For the past seven years, we have been observing the rising price of crude oil and natural gas. As the cost of fuel rises, carriers are forced to raise prices or take losses. This results in an outward domino effect where the receiver is charged more to make up for added costs.
Sea freight rates are unlikely to fall until capacity improves and there is a slowdown in demand for freight travelling from Asia to America. Port congestion continues to be a global issue as key ports struggle to function efficiently due to high numbers of personnel suffering from new breakouts of COVID-19.
Delays are currently sitting at a record high, with long waits for container ships docking at Shanghai and Ningbo in China and Yantai in Hong Kong. Vessels arriving at the port of Felixstowe in Suffolk could be waiting over a week to berth due to current congestion levels in the UK.
Sea freight shipping challenges, such as port congestion and delays, have knock-on consequences for road hauliers. The uncertainty around when ships are able to berth makes it difficult for road freight operators to schedule collections and deliveries, which causes delays to final customer deliveries.
Rates in the UK have also been driven up by a national driver shortage. This was initially caused by the outbreak of COVID-19, which prevented new HGV drivers from sitting their test. This was compounded by existing HGV drivers leaving the industry to join courier businesses offering higher levels of pay to cope with a significant rise in online spending and home deliveries.
Brexit has added to the problem as many foreign drivers returned to their home countries in 2021. Many of these drivers are now choosing not to risk transporting cargo to and from the EU through fear of delays at the ports or problems caused by new documentation requirements.
Quarantine rules for drivers returning back to the EU following completion of deliveries into the UK have also made it less attractive for HGV drivers to transport cargo between the EU and the UK.
Demand for air freight has grown by 9% since the outbreak of COVID-19. Shipping cargo by air has been crucial for manufacturers who have suffered major supply chain issues as a result of the pandemic, with airfreighting offering a fast alternative to lessen further delays. However, this increase in demand and the resulting capacity issues have caused air freight rates to rise considerably.
Issues with capacity have been made worse due to the massive drop in passenger flights taking place during the pandemic. These aircraft carry 'belly cargo' that accounts for approximately 50% of the world's air freight capacity.
Fortunately, passenger traffic should slowly improve later this year as countries relax COVID-19 rules and consumer confidence returns as long haul holidays resume. This should reduce capacity issues and cause air freight rates to eventually fall to pre-pandemic levels.
Summary
In summary, we are still faced with a number of shipping challenges that are creating unforeseen difficulties when moving cargo both nationally and internationally. Businesses should give sufficient consideration to the implications in order to minimise the disruption or financial impact.
The main challenges facing global shipping in 2022 are:
Goods moving between the EU and UK now require a full, pre-lodged customs declaration
Port congestion caused by the pandemic will continue to cause delays
Road freight rates and delays will remain high due to the national driver shortage
Rising fuel prices will continue to cause freight rates to increase
Air freight rates will remain high due to capacity issues, although the current increase in passenger travel will improve the situation
In general, freight rate increases will remain for the foreseeable, although they are likely to improve during 2022
Stadium Export Services is an expert shipping provider and customs broker with over 35 years combined experience. Find out more about our freight forwarding solutions or contact us to discuss your shipping requirements.