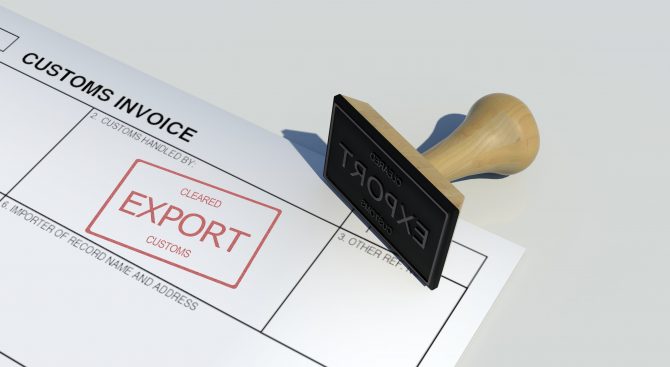 How will BREXIT affect imports and exports?
Posted on October 14 2020


It's never been more important to understand how the end of the customs union could affect your export or import business as the United Kingdom (UK) leaves the European Union (EU) on 31st December 2020.
Importing into the UK
In order to prepare for full border controls on imports from the EU, the UK will introduce the new controls in three stages.
Stage 1
1st January 2021
From 1st January 2021, you'll need to make customs declarations when you import goods from the European Union. These rules currently apply when importing goods from the rest of the world, including Switzerland, Norway, Iceland and Liechtenstein. Traders importing standard goods have two options:
Submit a customs declaration – pre-lodged prior to the movement of goods where no temporary storage facility is available.
In some situations, you can delay making a declaration for up to six months after you imported the goods, but it is advised that you contact a customs agent if you unsure about the process.

Stage 2
1st April 2021
From 1st April 2021, agricultural trade importers will need to provide an advanced notice of arrival for consignments into the UK through the IPAFFS (Import of Product, Animal, Foods & Feeds System). This system will replace the EU's current TRACES (Trade Control and Expert System) which certifies UK imports from outside the EEA (European Economic Area) countries.
For these type of goods, Electronic Sanitary and Phytosanitary (SPS) certification must accompany the consignment.
Stage 3
1st July 2021
A full safety and security declaration must be made and applicable tariffs paid at the point of importation.
Furthermore, when importing SPS goods, there will be increased physical checks for animals, plants and other products at UK Border Control Posts (BCP).
Exporting out of the UK
From 1st January 2021, full customs controls will immediately apply when exporting goods. This means that a full export customs declaration will be required combined with an exit declaration from the UK into the EU.
An export license declaration will also be required for dual-use goods and other goods such as antiques or art, where previously this has not been required.
All wood packaging material (WPM) must meet ISPM15, this includes pallets, crates, spreaders and dunnage.

Click here to download our 'Are you BREXIT ready?' checklist or contact a member of the team on +44 (0)191 204 3700 or sales@stadiumexport.co.uk if you would like more information about how BREXIT will affect imports and exports.