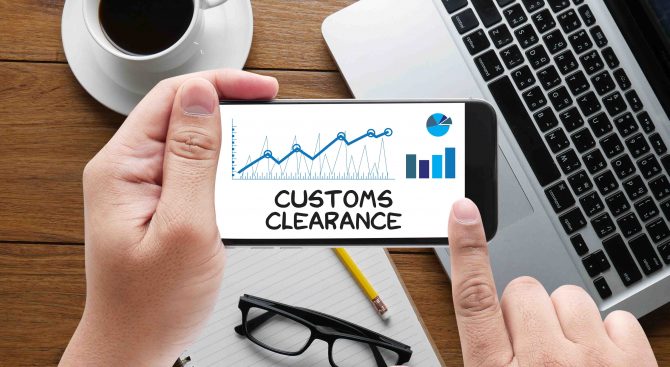 What Is A Customs Broker?
Posted on November 26 2020


Did you know that Stadium Export Services is a customs broker? This means that as well as handling your freight forwarding logistics, we can ensure that your goods are processed and released by customs as quickly as possible. Find out more about what it means to be a customs broker…
What is a customs broker?
A customs broker, or import broker, is responsible for facilitating the clearance of goods through the customs process.
A customs broker will keep up to date with international trade so you don't have to. It is their job to be aware of changes to the rules and regulations to ensure that you have the correct paperwork and licenses to import goods into any country.
Customs brokers typically deal with the import/export procedures, while freight forwarders are experts in logistics. However, many freight forwarding agents like us can also act as a customs broker, dealing with logistics and customs requests.
What does a customs broker do?
A customs broker can submit import and export customs declarations and where necessary, licenses, as well as ensuring that the correct duty and taxes are paid. A customs broker can ensure that your goods are immediately approved for export entry and import clearance.
The customs broker will notify you to collect your items or, arrange delivery on your behalf.
Stadium Export Services
As a registered customs broker, let us minimise the risk of non-compliance or penalties to avoid customs delays. Our team are fluent in global logistics and can ensure that your shipment is delivered as smoothly as possible.
Our services include the following:
Providing guidance on the classification and valuation of your goods to make sure you use the right commodity codes
Providing guidance on any necessary licenses for import of restricted or hazardous goods
Preparing and submitting documents such as the C88 Single Administrative Document (SAD) and C89 Declaration Form, which have to be filed to clear the customs process
Helping to arrange the correct payment of import duties and VAT as necessary

Contact us if you would like a customs quotation, or call us on +44 (0)191 204 3700.