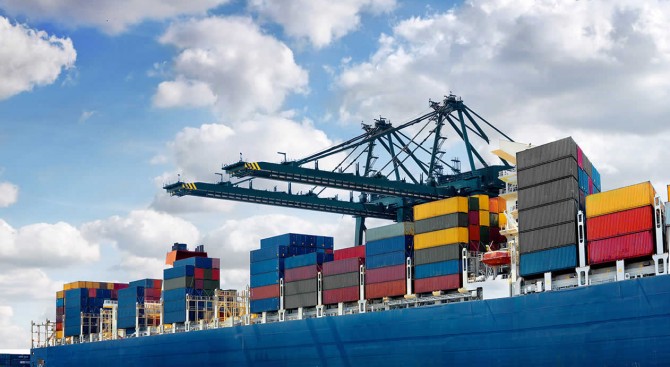 Are you ready for new export legislation?
Posted on September 30 2015


Brian Smith, CEO of Stadium Export Services, asks North East exporters if they are ready for the new legislation being introduced in 2016, which will change how container weights need to be declared – a legislation Brian feels is overdue.
There have been serious concerns about maritime safety for some years as the industry has seen more and more exporters under-declaring the weights of containers, putting the safety of a vessel and its employees at risk.
New legislation will come into force on 1st July 2016 following an amendment to the Safety of Life at Sea (SOLAS) convention Chapter VI.  All shipping companies will require the verified gross mass (VGM) of a container. Failure to state this on the shipping documentation may result in the container not being loaded.
This legislation is designed to improve safety; ensuring cargo is correctly stowed and the weight is evenly distributed.
This isn't going to have a major impact on most verified export companies, like Stadium Export Services, as they are already equipped to provide accurate and verified data. For example, Stadium has an on-site weigh bridge facility and all equipment is calibrated and certified. This is backed up with appropriate procedures and loading processes.
The new legislation will place the responsibility of declaring this gross weight firmly with export businesses, who will have to confirm the container weight is legitimate.
To determine the VGM, exporters can weigh the packed container using calibrated and certified equipment (a weigh bridge) or; determine the exact weight of all packages and pallets including dunnage plus the weight of the empty container. This method should be undertaken by a 'verified shipper' with the required procedures in place; they must also be accredited to ISO 9001.
We are already working with our clients to help them understand the new legislation. It is vital that exporters understand the implications, as failure to do so will cost!  Aside from the fact that your goods may not reach their destination, the vessel operator will have the right to recover any costs incurred.
There has been further safety concerns highlighted by the Maritime and Coastguard Agency (MCA) reporting that 40% of inspected dangerous goods failed their initial examination, a statistic that has remained like this for over a decade.  Errors in documentation and the poor loading and securing of hazardous cargo has seen little improvement, with the MCA stating that 'there needs to be a cultural shift in the mind-set of some shippers, placing compliance and safety as their number one objective.'
Stadium Export Services ship goods (including hazardous goods) by road, air and sea worldwide and has the capacity to load and secure up to five containers at any given time on a 12 acre site located in Gateshead.