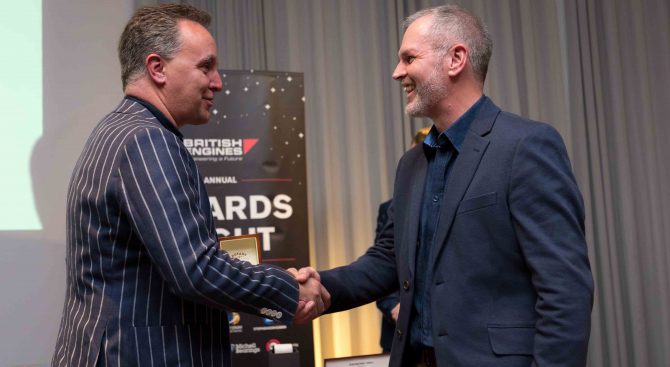 CEO Awarded for 25 Years' Service
Posted on December 02 2021


Congratulations to our CEO, Brian Smith, who received an award at the 2020/2021 British Engines Group Annual Awards.
The awards night celebrates long serving employees who have been a part of the group for 25 and 50 years, as well as the apprentices in their 2nd, 3rd and 4th years.
Brian started his career as a Designer Estimator with Fraser Brothers Joinery, which later became Stadium Packing Services in 1995. His hard work and determination lead him to become General Manager in 2002 and in 2014 he was appointed to the role of CEO.
Brian's dedication, enthusiasm and commitment to Stadium has greatly contributed to the company's success. Thank you to Brian for his hard work and loyalty over the last 25 years.
Find out more about the British Engines Group.